ABOUT FIFA 14 Features
It was one of the most highly anticipated releases of 2012 and within a month of its release, FIFA 13 was billed as the biggest sports video game launch of all time. It was plainly obvious that this game was going to build upon the success of previous FIFA versions; with features such as the skill centre, improved AI, first touch among other things, much was expected. The game is pretty impressive with its new attack intelligence, realistic first touch and major improvements in the FUT and Career Mode which has provided a whole new level of realism to the game.  The users, however, always crave for that extra bit.
There are plenty of areas that FIFA can improve upon in the coming years or can bring back some of the past options so as to fully maintain their hold over the PES series and take that step towards becoming the ultimate football game of all time. Here below are some of the major improvements needed:-
1. Return of the Visual Sim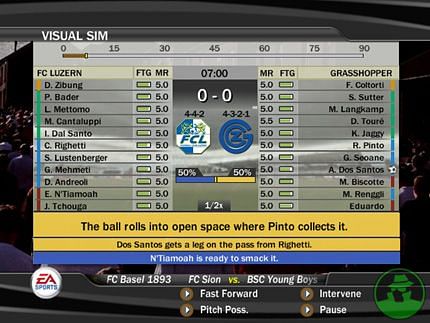 Discontinued post-FIFA 08, this was one of the modes of simulations in the previous FIFA versions. Picture this – While quick simulating against an opponent, suddenly they score a winner or equalizer with 10-15 minutes to go. How desperate would you be to get into the action and play the game yourself from that very instant to help your team get a favourable result? The Visual Sim provides you exactly with this opportunity. A re-inclusion of this feature would do FIFA 14 a great deal of good.
2. Offline LAN Play
Another feature which was discontinued post FIFA 11. LAN gaming on the recent FIFA versions has one basic requirement – Internet Connectivity. No internet and you are doomed to play with the AI which, after weeks of play, seems boring. What would you do if two players are in the same vicinity and want to play against each other but have no internet connection?  Simple solution, bring back the Offline LAN Play feature.
3. Transfer Offer Improvements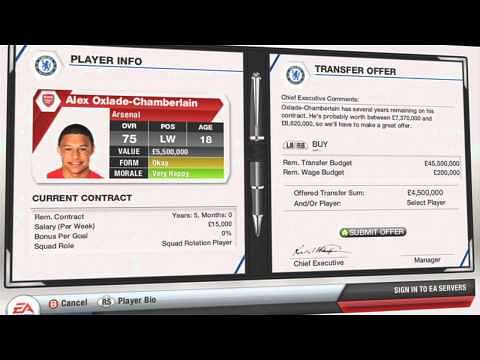 FIFA 13 won my heart over by introducing the player + cash transfers in the career mode but here too they can make some improvements. The counter offers should include player + cash deals so that you can get request the player of your choice if a club bids for yours. Also, the option for buyout clauses should be included when a new player is signed by your club. In the Be a Pro mode, when the Pro comes across a transfer offer he should be allowed to negotiate his wages, counter offer and negotiate so as to earn more.
4. Pre-Season Tournaments
Another feature that may be included in the Manager Mode is the option of Pre-Season Tournaments. You must be given an option to be able to choose from a list of Pre-Season tournaments before the start of each season rather the just the 3 Friendlies which are there in the current versions.
5. General Improvements
Apart from the aforementioned major ones, there are always some minor glitches or improvements to be done. Like the AI can be made a bit less defence oriented, the first touch be made a little less tougher, major national teams such as Croatia and Japan must be included  etc.
Apart from the ones mentioned, there may be many other improvements to be made which may have slipped out of my mind while writing this article. FIFA 13 was a huge hit and EA must have something new in store for its users for FIFA 14 but it would really be more fun and amazing if the above features are included in the upcoming version. Till then *fingers crossed*!
I Hope That This Game Will Be A Biggest Turnover In Gaming Industries